Transforming the Treatment of Heart Failure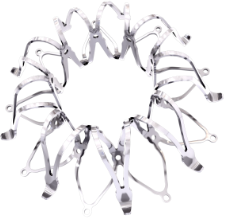 The Corvia® Atrial Shunt is a novel heart failure (HF) therapy specifically designed to reduce the symptoms associated with high pressures in the heart and lungs. It is the world's first atrial shunt intended to reduce heart failure hospitalizations and improve quality of life.
550+ Patients
have received the Corvia Atrial Shunt
100+ Hospitals
with Corvia Atrial Shunt experience
17 Countries
in which the Corvia Atrial Shunt has been implanted
7+ Years
post-implant for the first Corvia Atrial Shunt patients
RESPONDER-HF Clinical Study
A clinical trial to confirm the efficacy of the Corvia Atrial Shunt in heart failure patients with EF ≥40%
Breakthrough Device Designation
The Corvia Atrial Shunt receives a breakthrough device designation from the FDA.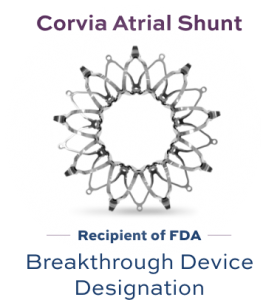 Publications
The Corvia Atrial Shunt is the most clinically studied atrial shunt for the reduction of Left Atrial Pressure (LAP) in HFpEF/HFmrEF patients.